As some of you may know, I am going to a blogging conference next week! So of course I had to start getting prepared! One of the most important things to bring to a conference is items that have your brand on them. Of course my first stop for these kinds of products was Zazzle! We have worked with them before for our last Zazzle review, so of course I had to show you some more great products!
So what did I order? I got 3 things that I consider essential to carry around to promote your brand: Business Cards, a customized tote and a customized wallet. As we go through the review I will share with you why I think these are important! But first I will talk to you about the Business cards as they are my favorite!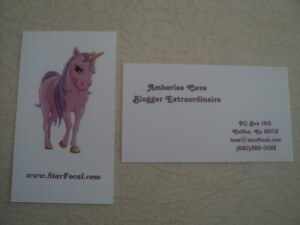 I decided to go with a double sided business card. I believe that when it comes to business cards that simple is always better. I am not a big fan of cars that look like their company threw up on them. You know that I love bright colors! However, as much as I would love to throw them all over these cards I believe that this is for a lot of companies not only your first impression, but also your lasting impression. This is what a person/company will see every time they look for your contact information. Of course my logo is still on it, but it's clean and easy to read.
I was very surprised at the quality of these cards. They are shiny and printed perfectly. They even came in a cute little box that I can keep them in. I cannot wait to pass these around at the conference!
The next thing I am going to share with you is the wallet I got. So why did I get a wallet? I don't normally use a wallet or really anything similar other than my pockets. I have two kids and my purse has become the diaper bag. I needed a place to not only keep my cards, but a place to also put any business cards I get from other people. I decided that a wallet with my logo would be perfect and that maybe it would convince me to start using a wallet again!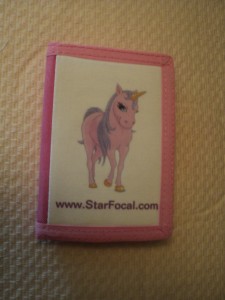 It was not quite what I had expected but it is adorable and easy to carry. I love that it is not heavy or bulky! I also love that they have different color options and that that the pink was the perfect shade to match my logo! It really turned out great!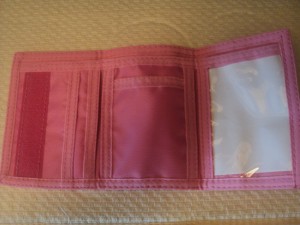 I love that it has the window for your ID that actually shows my whole ID. So many wallets have them but will cut off part of the ID so whoever needs to see it will ask you to take it out. If for some reason I do have to take my ID out this pocket is not sticky like others so my ID comes out easily.
Last but not least, I got a tote bag. At most blogger conferences not only do you get to meet great people, but you get to meet great companies. If you are lucky, your conference will either have a goody bag or companies will give you their products in hopes that you will add them to your blog. So what are you going to do with these products? This was my first thought when I found out about the goody bag at iFabbo.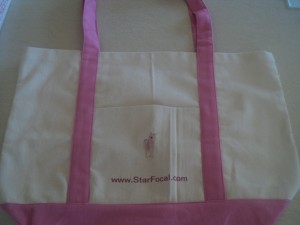 Of course I could just bring a purse, but I didn't think that would hold everything and I love the idea of carrying around a bag with my logo. Just like with the wallet this comes in different colors and of course the perfect pink! I was very happy with the quality of the bag itself. It was also a lot bigger than I thought it was which made me very happy!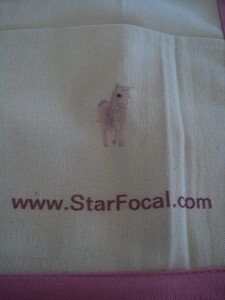 The only issue I came across with this bag is how our unicorn showed up on the bag. The website wouldn't let me make it very big and even small it is hard to see. The lettering turned out perfect and I still think it is adorable so I'm still happy with it.
Overall all the products are great! I am very excited to show them off and I have already gotten compliments on them! If you are looking for great customizable products you should check Zazzle out. They also offer phone cases, home items, gifts and so much more! They are very fast at getting your products to you, and have great customer service! Be sure to check them out here!
**Disclaimer** I was in no way paid, or obligated to give a positive review, or a review at all for this company. If you would like to read my full disclaimer for reviews you can find it here.