Especially during the holidays I love to be able to have a drink or two with the family and nothing is worse than a horrible drink that no one likes during the holidays. That's why I was so excited when I found out that I was getting the chance to review Ivanabitch Vodka!
Ivanabitch offers many different flavors and I couldn't wait to try them out. I have been hearing a lot of really great things about them and was excited to try some of their flavors. I received Whipped Cream, Red Berry, Cherry and their infamous Tobacco flavored vodka.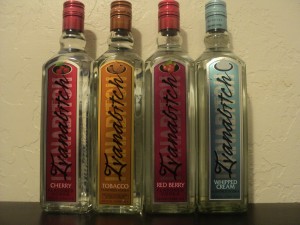 First up is my favorite of the bunch, the Whipped Cream Vodka. I have tried Whipped Cream vodkas before but Ivanabitch definitely takes the cake. It is the perfect consistency and not to thick which is nice. Whipped cream vodkas have been my favorite for a while so I was happy to test this one out.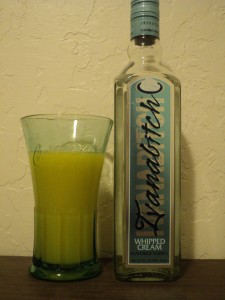 There are many drinks you could mix with your whipped cream vodka, but my favorite would have to be mixing it with orange juice to make an Orange Creamsicle drink. It's very simple and always a crowd pleaser. You just mix about a shot of Whipped Vodka (or more if you prefer) into a glass of Orange juice and viola, you have an orange creamsicle! You can also mixed whipped cream vodka with Root-beer for an easy, yet satisfying Root Beer Float!
Next up is Red Berry. This is also one of my favorites as there is so much you could do with it. It tastes like cranberry and is spot on in flavor. I am not a huge fan of cranberry, but I do like cranberry in mixed drinks.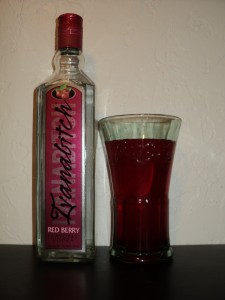 For Red Berry I decided to mix it with Cranberry Grape Juice. My first go didn't turn out well as I added too much cranberry vodka and it tasted exactly like wine, but I suppose this would be preferred by some. My next try went a lot better and I couldn't even taste the added cranberry. Another idea is to mix it with a lemon lime soda. I didn't have any on hand, but from past drink experiences I would imagine it would be pretty good!
I love cherry anything, it is one of my favorite flavors. Usually the vodka tends to overpower the cherry flavoring, but that was not the case with Ivanabitch. I loved that you could actually taste the cherry no matter how you are drinking it.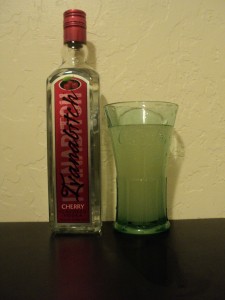 My favorite thing to do with Cherry Vodka is to mix it with lemonade or limeade. For this picture I mixed it with Lemonade. You could also mix it with coke for a cherry coke or tons of other mixes.
Last, but not least is Ivanabitch Tobacco Flavored Vodka. I found this one surprising. It was a lot sweeter than I had thought. I still have not figured out what I can mix it with, but it is pretty good with some coke to chase it down with. It is definitely a conversation starter though, which is always fun.
All the flavors I received were awesome and I can only imagine that there other flavors are great too! Be sure to check them out on their website here and on their Facebook and Twitter. Please drink responsibly!
**Disclaimer** Star Focal received samples of the above product in order to facilitate a review. However, we were in no way paid, or obligated to give a positive review, or a review at all for this company. If you would like to read my full disclaimer for reviews you can find it here.