In my house, we are constantly loosing everything! Whether it is our car keys, our phones, remote controllers or even our mind! We just can't seem to keep track of anything. It is such a pain when we can't find what we are looking for! We spend hours if not days trying to find our stuff, which mostly ends up being eaten by the couch, but that's a whole different problem! When I heard about Click N' Dig Key Finders I knew that this house would be extremely happy to be able to find things quickly and easily. I was so excited when I found out that I would be getting a Click N' Dig set of my own to review!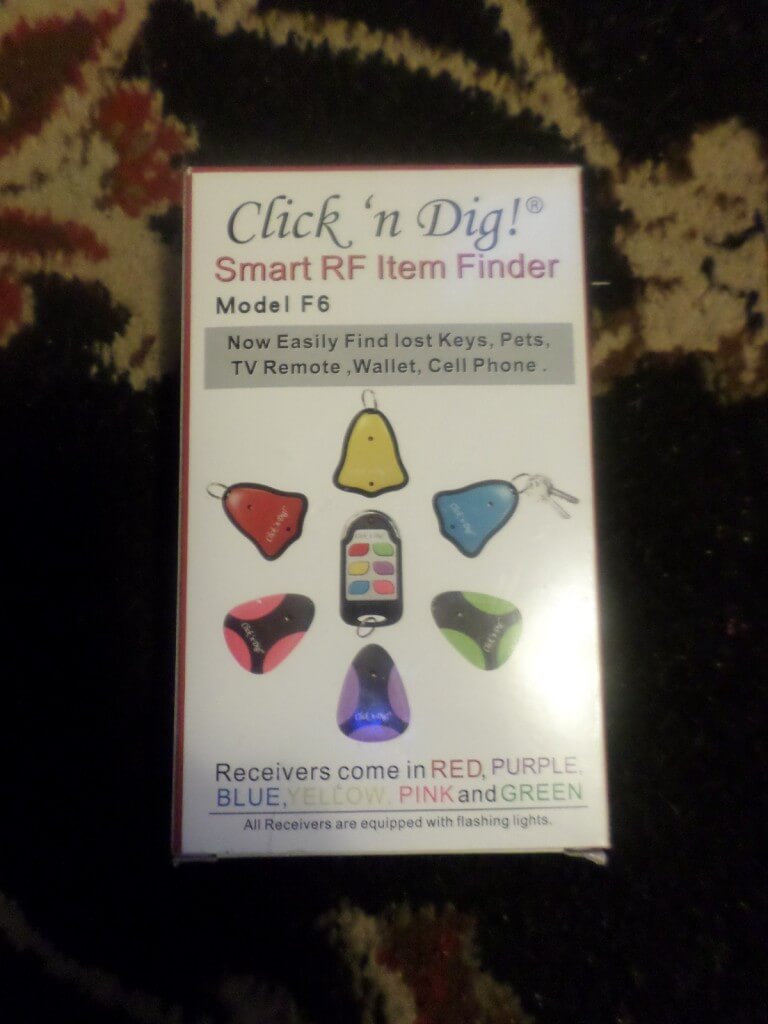 I received the F6 Item Finder set. What is great about this particular set is that not only do you get 3 key finders, but you get 3 finders that you can attach to just about anything and a transmitter that is color coded for each different receiver! What I love about the color coding is that, unlike the find a phone button on your home phone, you can find a receiver by clicking it's color instead of trying to ignore the other receivers beeping until you find the one you are looking for! It makes it super easy to use and a lot less of a headache when you try to find things.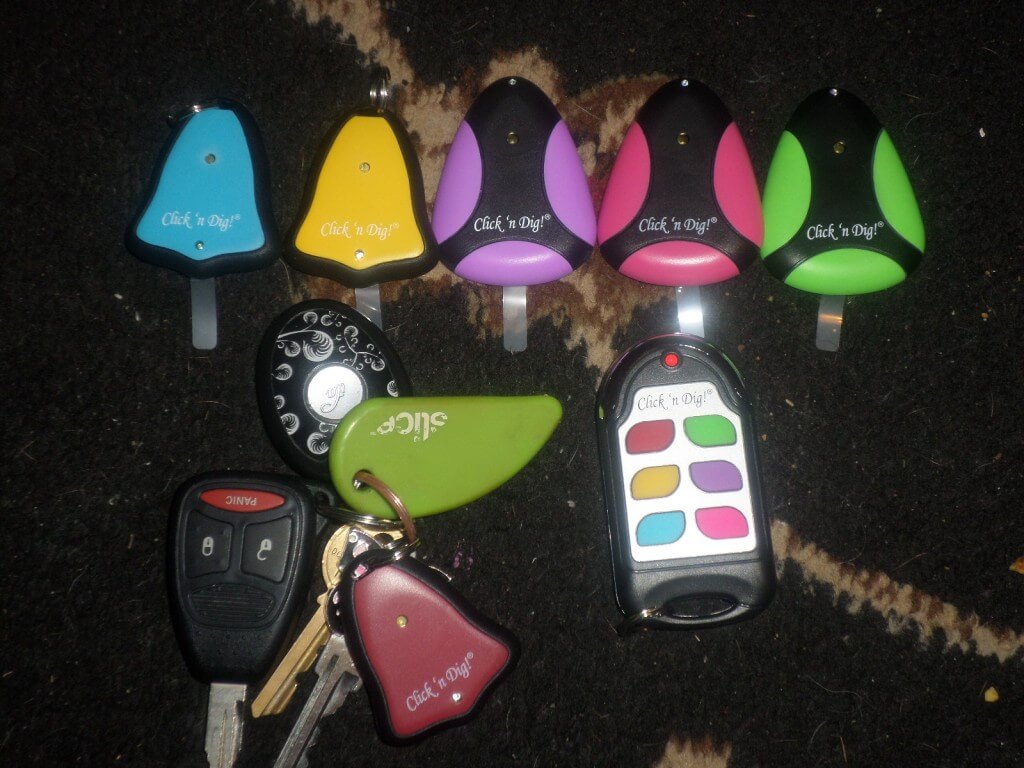 I love that the receivers are in bright colors and have cool designs! I put one on my key-chain and it matches perfectly. I love that the item receivers are flat and easy to apply as well. My husband put one on his phone and it even makes it easier for him to hold the phone while he is texting! I'm just glad that they don't look out of place when put on a device or like a strange extra on your key-chain. I hate it when you add something to your key-chain that looks odd and makes everyone try to figure out why it is on there in the first place!
I was really surprised at how loud the receivers were! They were not so loud that they hurt your ears, but they are loud enough that if you were looking for something you could easily find it. They also flash so you can see where they are in a couch or anywhere else that is dark. The receivers are strong enough to reach through couch cushions or even through walls! Which makes it easy to find even if you have no clue where the item you are looking for is.
You can find the F6 Item Finder set or other great finding devices on the Click N' Dig website here, or feel free to check them out on Facebook.
**Disclaimer** Star Focal received samples of the above product in order to facilitate a review. However, we were in no way paid, or obligated to give a positive review, or a review at all for this company. If you would like to read my full disclaimer for reviews you can find it here.