In our house, we drink way too much soda. Not only do we waste money, but we waste plastic at the same time. We were so excited when we heard we were getting to do a second Sodastream review! Since our last review they have come up with tons of awesome flavors for everyone in the family!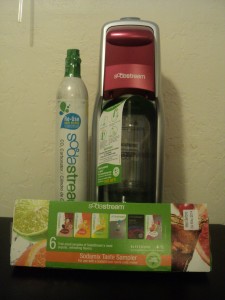 This time we were able to review a Fountain Jet Machine in red. I was so excited about the red! Almost every appliance in our kitchen is red, along with our dishes and everything in between. The kit comes with the Fountain Jet machine, a CO2 canister, a sampler pack of flavors and the Sodastream bottle. I love the way it looks and it fits right in our home!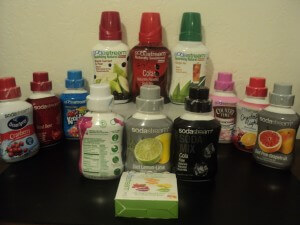 These are the flavors I received to review for you: Ocean Spray Cranberry, RootBeer, Kool-aid Fruit Punch, Black Current and Pear, Cola, Ginger Ale, Country Time Pink Lemonade, Crystal Light Fruit Punch, Diet Pink Grapefruit, Cranberry Raspberry (I must have been tired because it is backwards lol), Diet Lemon Lime, Cola Free, and a Water Flavor pack. This pack was such a change from the first review! I was so excited considering everything from the last review has been used.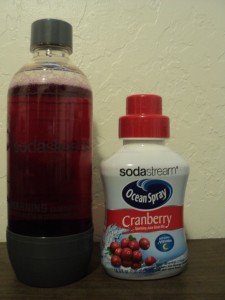 I'm going to share with you some of our favorite flavors out of this pack. First up is the Ocean Spray Cranberry mix. While this is not my personal favorite, my girls LOVE this one. This is also one of the only ones that I am willing to give them, so it works out.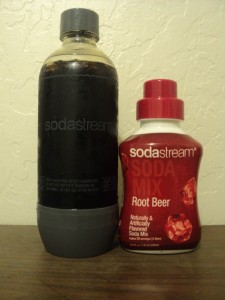 The Root Beer was one of our favorites last time as well. We really enjoy the darker sodas from Sodastream and this one is always a winner.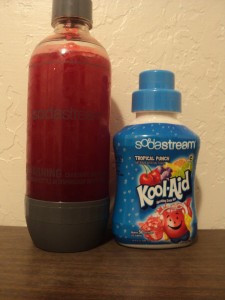 I have been in love with the Kool-aid flavors since I first saw them on the shelf. At first I was a little worried that they would taste funny, but I absolutely love them.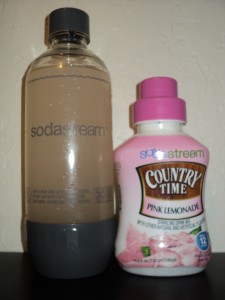 This is another one of my personal favorites I love Country Time Lemonade and I was excited to try Pink Lemonade in the Sodastream. I just wish that it came out more pink. It's kind of a funky color, but it tastes great!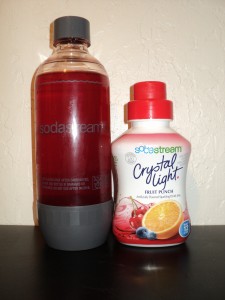 This one really surprised me. I am not a huge fan of Crystal Light, but I do drink it on occasion. This tasted a lot better than the power form and it wasn't as sweet as I thought it was going to be.
Overall I really loved all the flavors I was sent. They definitely have some winners! I love that you don't have to plug it in in order to use it. One thing I definitely don't need is more cords in my kitchen. The machine is small enough to fit just about anywhere and is super easy to use.
Be sure to check out Sodastream on their website here, or on their Facebook here or Twitter here.
**Disclaimer** Star Focal received samples of the above product in order to facilitate a review. However, we were in no way paid, or obligated to give a positive review, or a review at all for this company. If you would like to read my full disclaimer for reviews you can find it here.