My girls new obsession happens to be headphones. My youngest will wear them all day even if they are not plugged into anything. I have noticed that it is very hard to find a good pair of kids headphones that will survive kids playing with them and that they actually like to wear. I was very excited when I was told I was getting to review My Little Pony and Hello Kitty Headphones from Sakar International.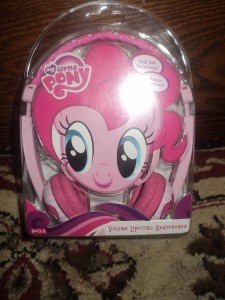 I love how adorable the My Little Pony headphones are. I have been a fan of My Little Pony since I was a kid and I used to have all kinds of My Little Pony toys. It makes me happy that they can love something that I loved as a kid. As soon as my oldest saw these headphones she was instantly hooked. She only has a couple pony toys and loves when she gets a new one.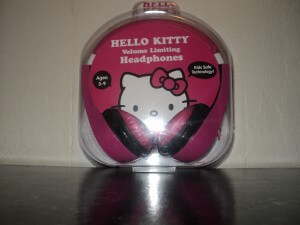 The Hello Kitty Headphones were the ones I was the most excited about. We have tons of kids in my family that love Hello Kitty and I knew that they would make a great gift for one of our girl's cousins. I love the colors on this pair and I'm sure that she will adore them!
Both of these headphones fit little heads perfectly and both have a volume limiting feature so you know that you kid is not turning them up too loud. They are also durable and kid's safe. They are padded so they will be comfortable during use and unlike some ear buds they will stay put. Kids love that they have their favorite character on them and you will love them because they are safe for their ears.
You can find Sakar and other Sakar products on their website here. You can also find them on Twitter, Facebook, and Pinterest.
**Disclaimer** Star Focal received samples of the above product in order to facilitate a review. However, we were in no way paid, or obligated to give a positive review, or a review at all for this company. If you would like to read my full disclaimer for reviews you can find it here.