ïNothing is worse than having a horrible looking piece of furniture in your home. Especially if the other things you have are nice. In our house we do have a lot of nice things, but we do tend to buy pieces that need a little work to save some money. Recently we have acquired an old desk that was beautiful, only $15, but it did have some cosmetic damage. After talking with Giani Granite about their products, we decided that they would be a great way to turn old furniture into a great work of art! I could not wait to start the review!
This is what the desk looked like before we started: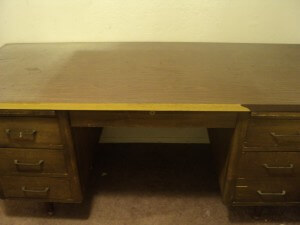 While I was in love with the desk, it just looked like it had been unloved for too long. I could
n't wait to get started on making it beautiful again! I received Giani Granite's Bombay Black Granite paint and their Titanium Infusion NUVO Cabinet paint. I could not believe how little there was to do to create a new masterpiece.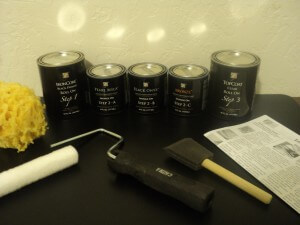 I think that the hardest part of the process is washing the area you want to paint. However, it could have just been because the desk was new to me and I wanted to make sure it was completely clean. The primer was super easy to apply and dried surprisingly quickly. Even the primer looked amazing on the desk and I almost wanted to leave it that way before I messed it up! My husband thought that it would turn out horrible the minute I started painting with the sponges. After about 20 minutes I had gotten the look I wanted with the different colored paint and could not believe how great it was already looking!
Last on my mission was to paint the clear coat and the cabinet paint on the bottom. We were surprised at the different textures of the paints. The clear coat was very thin and almost watery, where the cabinet paint was very thick. Everything worked amazing and the results were incredible! The desk didn't even look close to what it used to. In fact everyone that saw it asked if I had cheated and went out and bought another desk.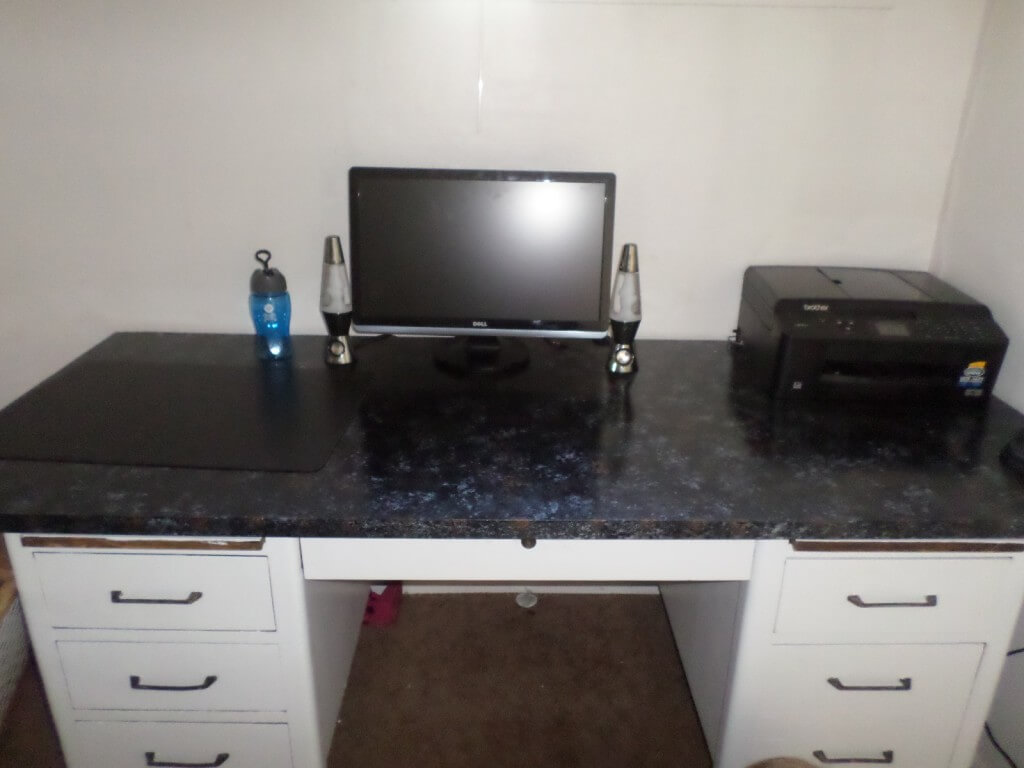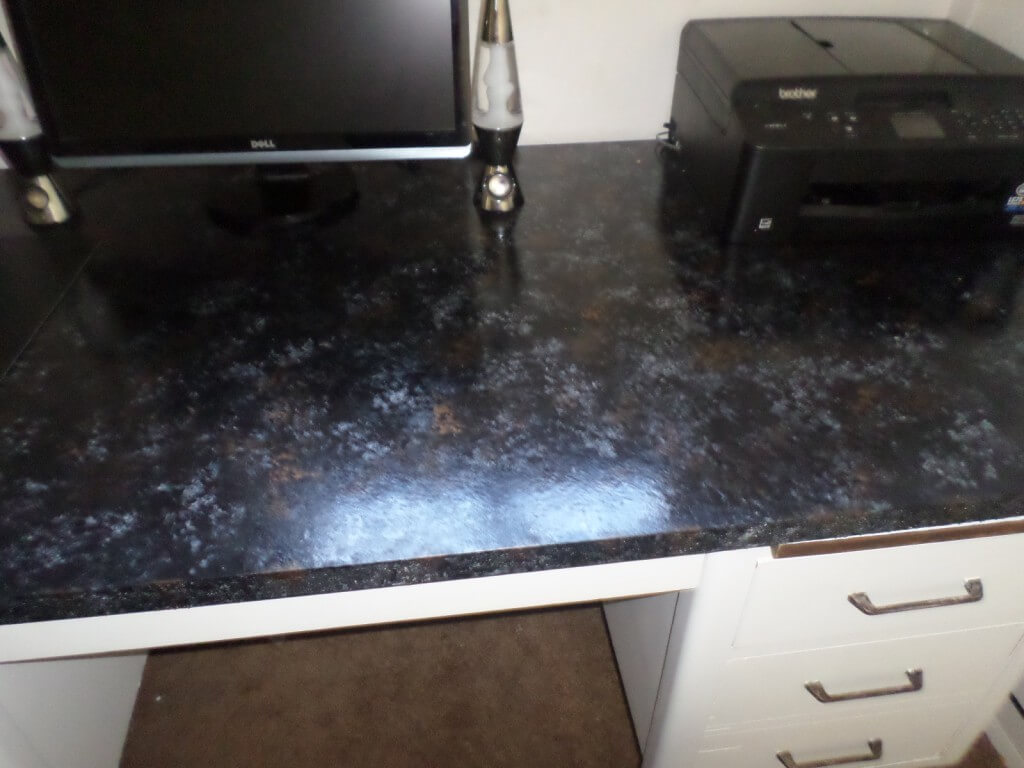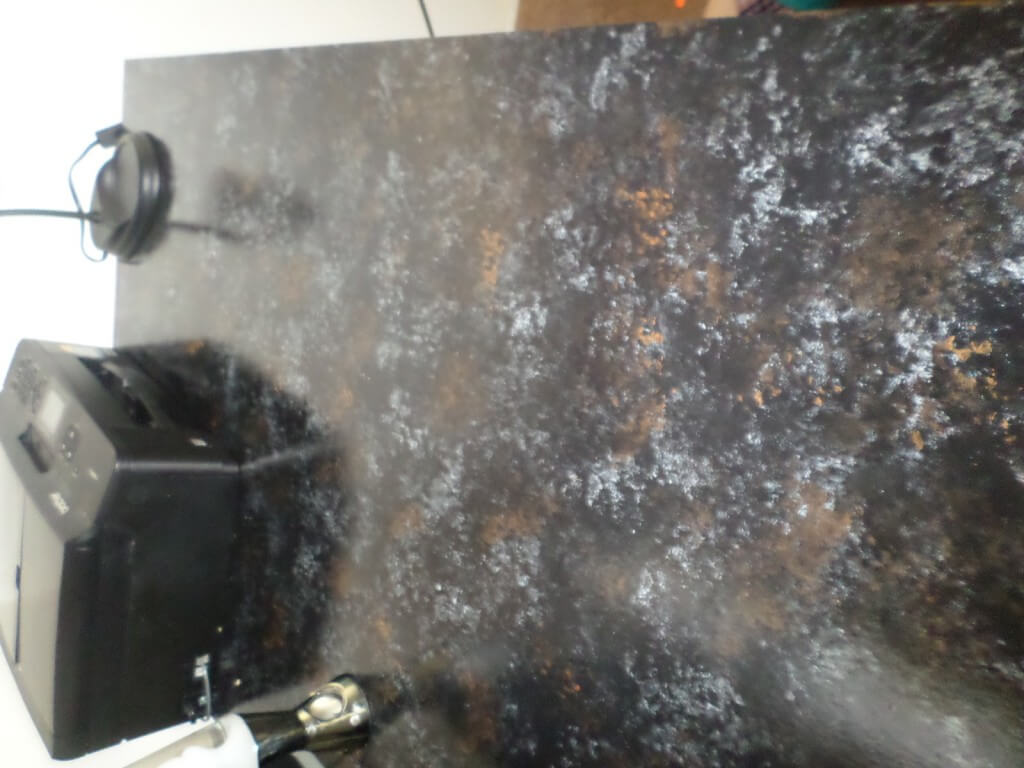 The desk definitely brightens the room and I could not have done it without Giani Granite paint. Giani Granite paint is made to make your counter-tops look like granite, but you can use it for so many other things! They are inexpensive compared to buying real granite and look absolutely amazing. I still cannot stop staring at my desk and how wonderful it turned out. My next adventure is to re-vamp my kitchen table with Giani's Roma Red granite paint. So stay tuned for another review and be sure to check out the giveaway for your own Giani Granite Kit below!
Be sure to check out their great products on their website here and let us know which color you would like to win!