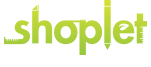 Wrapping presents during the Holidays can be a real pain. Luckily we can find products to help us make wrapping presents more easily, and Westcott has some great products that you should know about. I was able to receive three great products from Shoplet.com to review for you: Westcott Titanium Bonded 8″ Non-Stick Straight Scissors, Westcott Kids Scissors With Microban Protection, and a Westcott Scissor Mouse.
The first thing I am going to talk about is the Westcott Titanium Bonded 8″ Non-Stick Straight Scissors. I just love how sturdy the name makes these scissors sound. What's great is that they look even better! I love that the blades are more of a sparkly silver color than the traditional stainless steel color. The handles are more comfortable than any other scissors I have used which made them very easy to use.
This is the description from Shoplet.com:
"The very latest technology from Westcott combines titanium with a unique non-stick coating that is permanently bonded to the blades, delivering improved cutting performance. Blades are five times harder than stainless steel, stay sharper longer and are resistant to adhesives such as glue, adhesive tape and Velcro. For left or right hand use. Cut Length: 3 1/4″ Scissor Length: 8″ Tip Type: Pointed."
I love that they are coated and resistant to glues and tapes. I know that this is not office or really Holiday related, but I like to use tape to decorate my nails and I always get the tape stuck to the scissors and it is extremely difficult to get it off. These scissors are great for craft projects because you don't have to worry about things getting stuck to them.
Next up is the Westcott Kids Scissors With Microban Protection. I remember using kids scissors when I was a kid, and I always hated how they wouldn't actually cut what I wanted them to cut. These scissors actually work great, and have the protected edges. So you get the best of both worlds. My daughter loved that she had her own scissors and immediately starting cutting the wrapping paper. She was so excited that she could help me wrap some presents. Here is the description of the kids scissors from Shoplet.com:
"Stainless steel safety blades. Perfect for cutting projects, in the classroom or at home. Handles infused with Microban antimicrobial product protection to inhibit the growth of bacterial odors. Cut Length: 2″ Scissor Length: 5″ Tip Type: Blunt."
What I think is extra special about these scissors is that they have the Microban Protection Coating. I know that my girls will be protected from germs with these scissors, and I know that they will be easy to clean when they are done with them.
Last but not least is the Westcott Scissor Mouse. It looks like a computer mouse, but it has a blade on the bottom so you can use it to safely cut your wrapping paper or craft paper. I really like that the blade is hidden so that you won't cut yourself or anything else but the paper that you are trying to cut. So not only is it great for adults, but it is great for kids of all ages too! Here is the description from Shoplet.com
"This revolutionary device acts like rolling scissors and its ergonomic design won't harm surfaces. The scissor mouse cuts with a smooth paper slicing action which makes gift wrapping a breeze! It's great for cutting paper, coupons and craft projects on flat surfaces with speed and precision safely. Cuts straight lines or long waves. Blade is not exposed making it safe for adults and kids to use on any surface."
One thing I did not like about the Scissor Mouse was that it needs to be used on a flat surface like a table. I have ALWAYS wrapped my presents on the floor and the Mouse does not like carpet. When I used it on the table it worked great, so for future crafts with the girls, or anything else that I may be doing on the table this would be great! As long as you are using it on a table it works great, and is pretty simple to use. I think that they should have designed it a little differently by having it be two pieces joined together by the blade so that you can slide the paper in between the two pieces to cut it. That way you could use it on any surface. Either way, this little guy will be something I can give the girls and not have to worry about them getting cut, or hurting any of mommies things.
Overall I thought that these products were great, and that they would be a wonderful addition to any home. I am glad that I got these in time for the holiday season and they have already helped me wrap many presents, and I'm sure they will wrap many more in their time. You can find these and other great products on Shoplet.com
**Disclaimer** I was in no way paid, or obligated to give a positive review, or a review at all for this company. If you would like to read my full disclaimer for reviews you can find it
here