We recently completed our first review for Yzes Rocher and we just found out they they are hosting HUGE giveaways that we think you should know about!

Check out their Facebook page here to enter! Just vote for your favorite look and enter your contact info to win 1 of 6 great beauty bags!!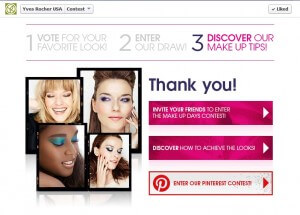 Not only that but they are having a seperate giveaway on Pinterest! Enter the Pinterest Contest here.
So what are you waiting for?! Go enter and be sure to let us know if you win!