Recently, I have been using a lot of different moisturizers trying to find one that actually works for my skin, does not leave my skin oily all day, and that will fix the areas on my skin that are dry. I do have a decent oil problem in my T-Zone and it has become a problem. However the area that pretty much frames my face is always dry and itchy. Most moisturizers I have tried help the dryness to a point but not enough for me to keep using it with all the excess oil it creates everywhere else. This is why I was very excited to try something new from Yves Rocher!
About Yves Rocher
It was 50 years ago, in the attic of his family's home, in the heart of Bretagne, France,
that Yves Rocher created Botanical Beauty, based on the treasures of the botanical world and its infinite potential.
From the very beginning, he insisted on controlling every step of the production cycle in order to guarantee quality
and safety of all products for a respectful and accessible brand.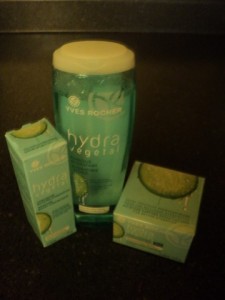 What I Think
I love that Yves Rocher is made of natural products! Hyra Vegetal is no different! This line is made of sap from Canadian Maple Trees, Blue Agave plants from Mexico, and many other great natural ingredients. They have tons of great products to choose from and are not overly expensive like some other natural brands.
First off I received the Hydra Vegetal Hydrating Toner. There are many reasons why I love this toner. For one it works really well without burning your skin. I don't normally use toners because of my acne. I'm sure I should use it more, but sometimes it is just too painful. This toner is great because it doesn't burn like the others yet I can still feel it working. Along with the ingredients I listed before this toner also contains Organic Witch Hazel Water. I have always been a fan of witch hazel!
I also received a sample of their Moisture Boost Concentrate. When I first put this on I could tell it was a great product. It was a little more liquidy than I thought it was going to be, but my skin immediately soaked it right up! At first I thought that this product was going to make my skin oily because of the consistency, but it actually made my skin feel great!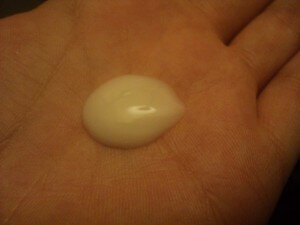 I try to use the Moisture Boost Concentrate at least once a week if not more than that just to keep my face feeling great. My skin absolutely loves it!
My favorite of the products I was sent has to be the Hydrating Day Cream. Unlike the Moisture Boost this creme is pretty thick. I try to use this one everyday before I put on my makeup. It seems to even out my skin and keep my skin moisturized and surprisingly keeps the oil away.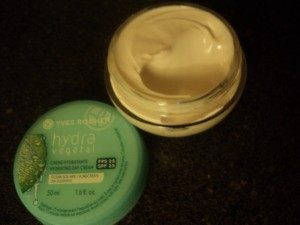 Not only do these products work great, but they smell great too! I hate how some natural products smell horrible and make you not want to ever use them again. So I was very happy when I smelled these products. Thanks to them I have had healthy glowing skin that I have not seen in a long time!
Feel free to check out the other products in this line, or check out their wide selection of beauty products on their website here.
**Disclaimer** I was in no way paid, or obligated to give a positive review, or a review at all for this company. If you would like to read my full disclaimer for reviews you can find it here.