Lots of people are now opting to leave standard products behind and invest in custom jewelry. That is because there are many advantages to getting something unique. Whether you're getting married or just want a new accessory, bespoke items are always the best. I've been buying custom products for many years now. I've never once seen something in a shop that couldn't have been improved. Considering all that, I thought you might like to understand my motives. On this page, I'll provide four top reasons custom jewelry is right for you. Best of all? I'll even explain how you can make it a little cheaper!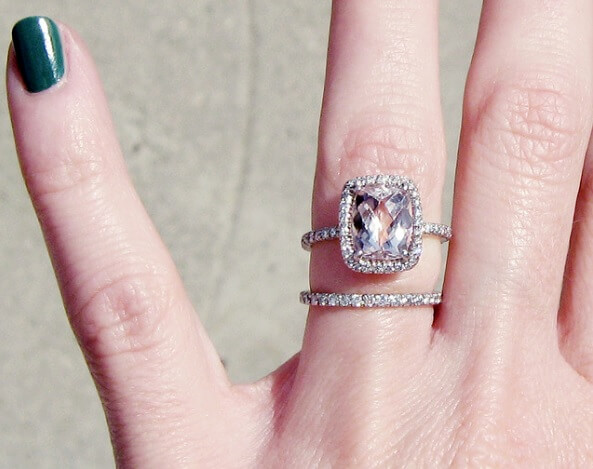 Custom Jewelry Is A Good Investment
There is no getting away from the fact that an investment in custom jewelry is wise. You will own something unique. There isn't going to be another item like it anywhere in the world. If you buy from a top designer, the product is guaranteed to increase in price. That means you could sell it in later life and make a fortune. Of course, you won't want to do that if you've purchased a wedding or engagement ring. However, it is easy to part with necklaces and bracelets that hold little relevance to your life.
Custom Jewelry Will Make You Stand Out
Like it or not, most people buy their fashion and jewelry items from the same fifty stores. That is why you often find yourself wearing something similar to your friends. Personalized and unique items are sure to make you stand out from the crowd. They're also fantastic conversation starters. So, those of you who want to leave your friends feeling jealous should get in touch with an expert today. Most use CAD software for custom jewelry, which also means you get a chance to check and alter the design before the manufacturing process begins.
Custom Jewelry Can Highlight Your Personality
People who wear bright colors are often considered to be happy and bubbly. Likewise, people who wear luxurious items are deemed to be professional and serious. You can create whatever impression you like with your personalized items. Some designers will allow you to send them a basic concept before adding the final touches. That means you can let your personality shine.
Custom Jewelry Can Be Fun
There is no limit to the ideas you can use for your custom products. Maybe you are obsessed with a particular animal? I've seen some fantastic rings and necklaces made with Panda designs over the years. Me? I like horses, and that is why my engagement ring features an image of Black Beauty. I had it made at a local shop two years ago, and it cost $2,500. I wouldn't change it for the world. Whoever said jewelry couldn't be fun was lying.
I hope you have a great time this summer, and that you get lots of bespoke jewelry to compliment your outfits. Make sure you bookmark my blog if you haven't done so already. As you have seen, I publish lots of posts that might be of interest to you.
Happy shopping ladies!