So, you want to buy somebody jewellery as a gift. Buying jewellery can be a really nice and thoughtful thing to do. Jewellery is beautiful, and can make people feel very special. If you want to show somebody that they are special to you, one of the best ways you can do this is with jewellery. But how can you be sure that you're going to buy something they absolutely adore? Read on to learn more…
Decide on Metal Colour
First thing's first, you need to decide on a metal colour. You have 3 options; gold, rose gold, and silver. The one you choose will depend which you see them wearing the most of. If they always wear gold, buying them something silver could be a big mistake. Some people like to mix it up, but you need to be sure first. Do a little snooping and pay attention so you know what they prefer to wear. Ideally, they'll wear a metal suited to their skin tone. Different skin tones suit different metals. Silver might make one person's features pop and another look washed out. Buying something you think will suit them but you know they'll like is a good idea. You want this gift to be thoughtful!
Work Out the Receiver's Style
It isn't all about metal colour; it's about style too. Everybody has their own unique style, so make sure you take that into account. If the person you're buying for doesn't like anything too glam and you go and buy them a big statement ring, they probably won't wear it. They'll appreciate the thought, but it'll go unworn. Is this person unique? Retro? Classic? Glam? Try to work out their style before you go and buy them something.
Check for Authenticity
You don't want to give a fake piece of jewellery or something low quality as a gift. You want this piece of jewellery to be impressive, so you need to put some real effort into finding something great. One way you can do this is by checking for authenticity. Some items will come with a certificate of authenticity, but you'll need to look for signs with others. If you don't know anything about hallmarks, check out some guides online for gold and silver hallmarks explained. That should help you to determine whether something is worth the money or not!
Design Something if You're Confident
If you're confident and you have a larger budget, you can always design something. It isn't too difficult, and an experienced jeweller should be able to guide you through the whole process so you come up with something you really like.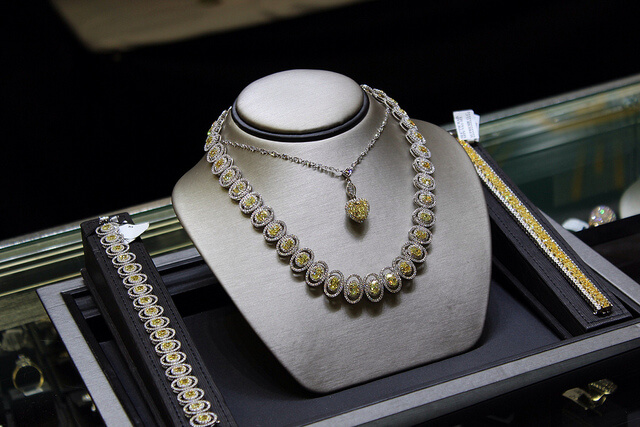 Ask Family and Friends
If you're still unsure, there's no harm in discreetly asking family and friends what this person might like. They might know their tastes a little better than you, or have some good ideas of what they like.
Ready to go out and buy the perfect piece of jewellery as a gift? Use this guide and you'll do a great job!