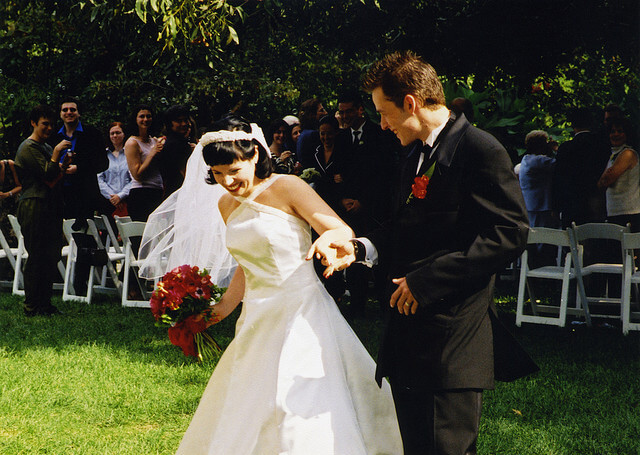 Every wedding is a special day. It helps a couple to cement their relationship in front of their family, the law and whichever deity they worship. No two weddings are exactly the same, but if you're planning yours, you might feel that you need to do something extra to make it unique. It could be something huge, such as getting married in an unusual location, or it could be something small, such as choosing interesting flowers. If you want to make your wedding special, here are some ideas that will help you stand out from the crowd.
Choose a Fun Theme
A lot of people choose colors for their wedding, but they don't always choose a central theme. Instead of just deciding to use jade green or baby blue, think of a wider subject to inspire you. You could choose a period, such as the 1930s or 1950s, or you could pick an interest that you share with your intended. It might be classic Hollywood movies, Italy, log cabin vacations or anything that you both love and enjoy together. When you have a theme, you can use it to inspire all the smaller details, from the venue and decorations to flowers and food.
Have a Destination Wedding
Are you finding your hometown completely uninspiring? Maybe all your friends have got married there, and you've already been to several weddings in the three venues that are both available and decent. Perhaps all your family are across the country, and it's easier to go to them than it is for them to come to you. A destination wedding is not only more exciting, but it can also be more practical. As well as other locations in the US, you could also consider getting married abroad. For one thing, it's an excellent excuse to keep it small and limit the guest list. But you can pick just about any place you want to marry. If you want to make things easier on the legal side, have a small ceremony at home to seal the deal, then have your "official" wedding abroad.
Make It Interactive
If you want your guests to be as involved with your wedding as possible, there are lots of ways you can get them to join in. If you choose to have a small wedding, one of the things you can do is get your guests to provide the food. Instead of ordering catering, host a potluck that everyone can contribute to. Just make sure your guests can cook first! There are other ways to make the day interactive too. You could create a flower arranging station for people to create their own bouquets, corsages, and buttonholes. A cupcake station for dessert is also an excellent idea. Set out cakes, frosting and lots of decorations, and let everyone make their own dessert.
Remember not to stress too much about making your wedding day unique. You can add some fun ideas, but what makes it special are the reasons you and your partner have decided to stand at the alter.