I love playing with my accessories to make my outfit stand out. Experimenting with different styles and looks is one of my favorite things to do! I thought I'd share some of my favorite tips with you, so take a look and see what you think:
Take Off the Last Thing You Put On
This is a tip that has been doing the rounds for years, and it can really work. Put on all of the jewelry you think you need, then take off the last thing you put on. This stops you from looking 'too much', or over accessorizing. It doesn't always work, especially if you're careful with the accessories you put on, but it can work on occasion.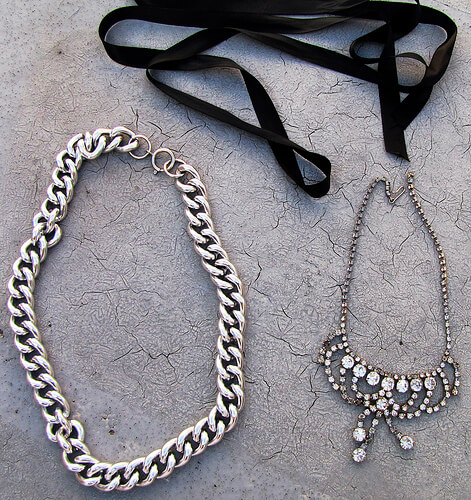 2. Use the 12 Point Rule
The 12 point rule is simple to understand and can be a good rule to stick to. Give each accessory a point. You should have at least 4 points, and no more than 12. Here's how to do it:
Earrings – 1 point each.
Rings – 1 point.
Bangles – 1 point.
A large bag – 1 point.
Statement shoes – 1 point.
Scarves – 1 point.
Hats – 1 point.
Add up your accessories and you'll know if you're wearing enough/too much. You can use this system whether you have a night out or a work meeting. You can't really go wrong!
3. Know What Metals Suit You
The three most popular metals are silver, gold, and rose gold. Know which ones suit you by learning about your skin tone. Some metals can wash you out, but others will make you look radiant. It doesn't matter if you're wearing collegiate jewelry or religious pieces, the color can make a difference. That being said, you can break the rules if you really want to!
4. Balance it All Out
Balance should be achieved in all aspects of life, even jewelry. Balance out your jewelry by making sure you don't make yourself too top or bottom heavy. You wouldn't wear statement earrings and a statement necklace usually, because it'll look too heavy on top.
5. Invest in Vintage
Vintage jewelry is one of the best kinds of jewelry to invest in. It'll last forever, and it'll more than likely become a family heirloom! I love wearing jewelry like this and knowing that nobody else will have it.
6. Wear Jewelry That Speaks to You
Sometimes, you find a piece of jewelry and it just speaks to you. Whether it's precious or costume, you know if a piece of jewelry was made for you. If you really love something, buy it now or regret it later! My favorite necklace is a simple triangle shape on a long silver chain. It isn't real silver, but I can wear it with everything and I love it!
7. Layer it Up
I sometimes like to wear multiple necklaces, as well as stack up my rings. Every now and then I'll rock an arm party. I love layering my jewelry!
I hope you love these tips!