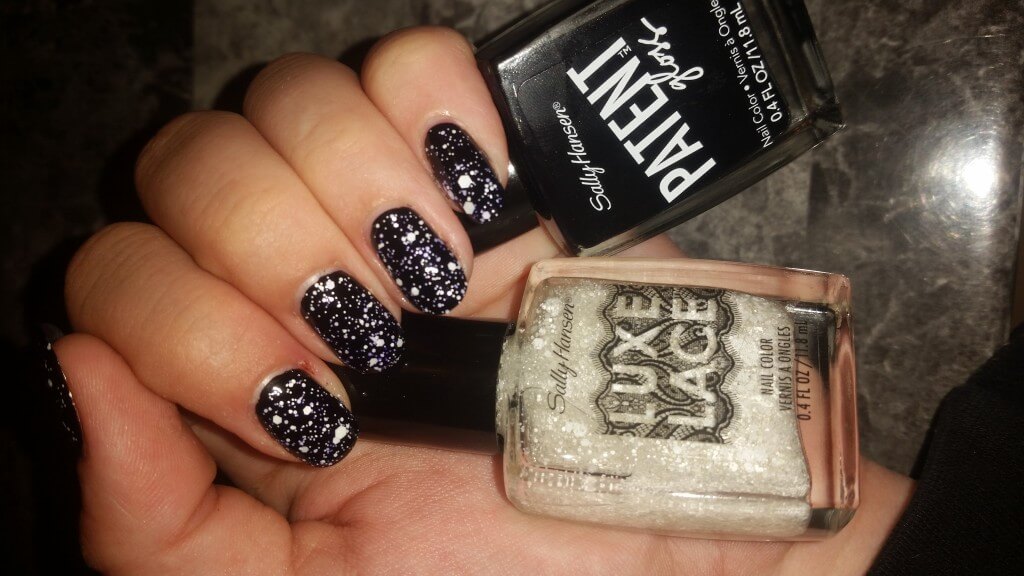 As you guys know I love Sally Hansen Nail Polish. I just got some polish from their new collections today and decided to share with you my first manicure with them. For this one I used "Vinyl" from their Patent Gloss collection and topped it off with "Eyelet" from the Luxe Lace collection. I think it turned out amazing! I can't wait to share with you the full review of these products!
These pictures are taken with a flash:
These next pictures are taken without a flash:
I love this manicure! Let me know what you think below and be sure to keep an eye out for the reviews of these collections as well as a few others that I have waiting for you. You can also check these and other great collections out on their website here.