Being beautiful can be an expensive business. Salon treatments, expensive haircuts and designer clothes don't come cheaply. So, while we might strut around looking the part, it's hard to enjoy it when we're too busy worrying about our bank balance. So, to help you save some precious pennies where you can, we've tried and tested four of the most popular budget beauty techniques. So you can decide for yourself if they match up to the make-up and cosmetics that can be bought at your local drug store.
1. Lemon Juice Lip Treatment
Every woman dreams of having soft, plump and pink lips, and many go to great lengths in order to achieve that look. But do you have to spend a fortune on branded products in order to do it? Well, apparently if you massage lemon juice into your lips, it helps to bleach them and gives them the desired pink and healthy color. We tried this technique, and whilst it made our lips tingle, it didn't really have much of an effect. So, we're going to stick with our Rimmel lipstick, thank you very much.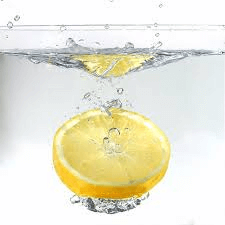 2. Baking Soda
Baking soda is something that many of us have sat idle in our kitchen cupboards, but the truth is that it can be used for so much more than just baking. Baking soda can be used in place of regular toothpaste to help give you that perfect 'Hollywood smile'. You can also use it to wash your hair to give it a healthy glow and natural shine. Just sprinkle a little onto the roots of your hair and tousle it gently to create a fresh and up-to-date look.
3. Home Spa Treatment
A day spent in a spa is most women's idea of utter bliss. But did you know that you can recreate the same effect at home, only without the hefty price tag? We all know how healthy our skin looks after a session in the steam room. To achieve the same feeling, spend 15 minutes in a hot shower, so that plenty of steam fills up the bathroom. Then before jumping out and drying off, expose your body to cold water for about 20 seconds. Repeat the process about two or three times. It's not quite as relaxing as going to a spa, but the effect is pretty amazing. It helps to unblock your pores, and if you get a slight sweat on, it'll also help to detoxify your system.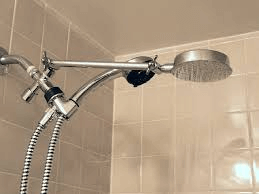 4. Cucumber Eye Revitalizer
Most of us have seen our moms or nanas with a couple of slices of cucumber over each eye at some point, or another. The idea is that they help to revitalize, refresh and keep the skin around the eyes looking young. But the question is, do they actually work? We found that after a late night, they were very effective at helping to reduce puffiness and the appearance of dark circles. They also make a good moisturizer, but not quite good enough for us to replace our existing store-bought lotion.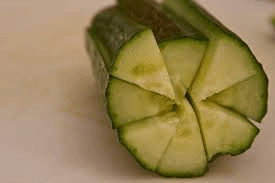 If you've got any more budget beauty techniques that you'd like to share, we'd love to hear from you. Please leave a comment in the box below!