I love how getting flowers for someone is more than just a gift. Whether it's a holiday, a special occasion or even just because getting someone flowers is a way to show you care. It is hard to find good flowers online that do not arrive wilted or last more than a few days. I was very excited to review a Bouquet from The Bouqs.
My favorite flower is a Stargazer Lily. I love how brightly colored they are and how they make the whole house smell when they bloom. So of course I chose The Bouqs "Good Karma" bouquet. I could not wait until it arrived.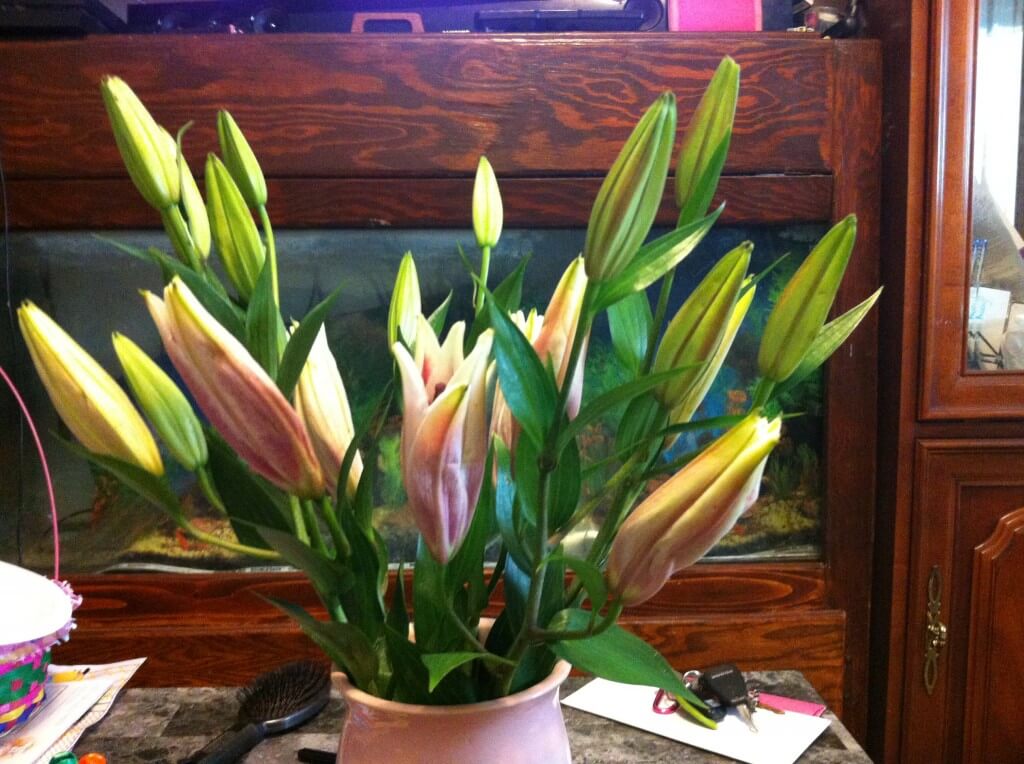 I was a little surprised that it was packaged in such a small box. It took a couple minutes to figure out how to get the flowers out without hurting them, but I learned that if you cut the ties from the outside of the box first they will come out a lot easier. A couple of the flowers had started blooming while in transit and looked a little off color which worried me.
I put them in a vase as fast as I could and added the flower food included with the flowers. Within an hour the color of the flowers had returned to a normal shade and had started blooming. I couldn't believe how fast they had bloomed! Within a day half of the flowers were fully bloomed and gorgeous! They smelled absolutely amazing and you could tell they were in the house.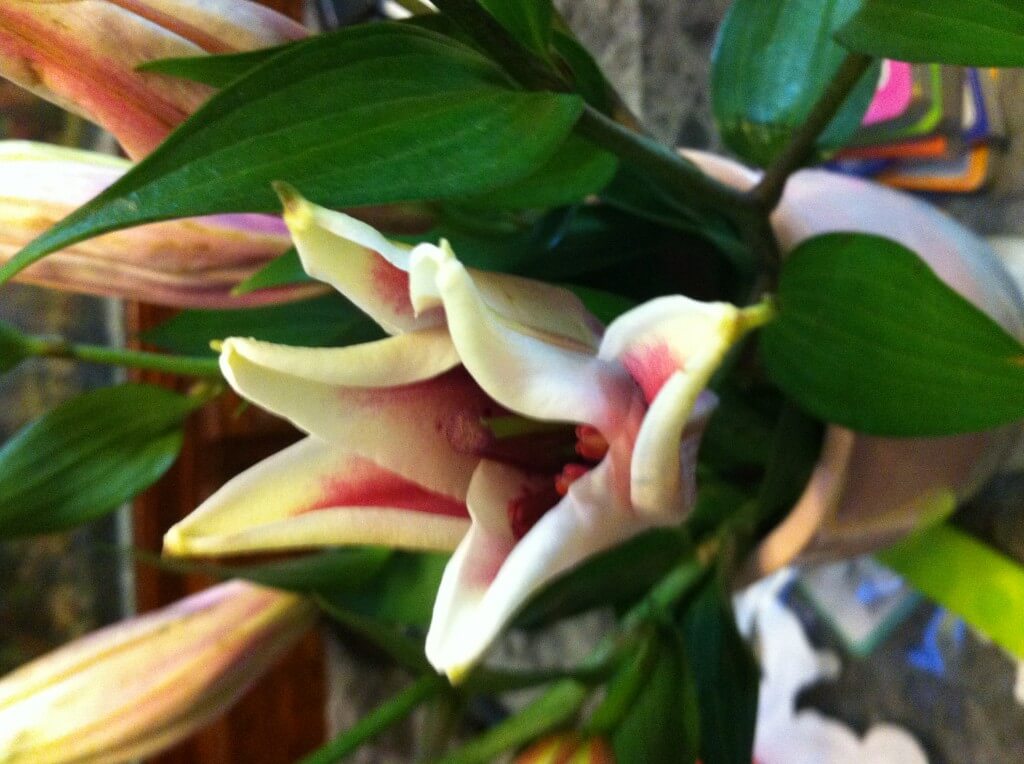 After a while I noticed that the other half of the flowers had still not bloomed even though the ones that had were starting to wilt. I clipped the wilting flowers off the bouquet and within a day the rest had started blooming. I was very impressed because I had a very pretty bouquet for a little over 3 weeks before they all wilted which is way longer than any other flowers I have had.
When you get flowers from The Bouqs you know your flowers are going to last because they are shipped directly from the farm instead of a warehouse. You also skip the middle man if you choose them instead of the florist. My flowers lasted a long time and were beautiful the whole time!
Right now you can get 15% off by clicking any of the links on this page. So be sure to check out their website here and show someone you care!
**Disclaimer** Star Focal received samples of the above product in order to facilitate a review. However, we were in no way paid, or obligated to give a positive review, or a review at all for this company. If you would like to read my full disclaimer for reviews you can find it here .