Don't you hate it when you buy something and in a couple of years it falls apart? Every time I buy new pans they end up falling apart, sometimes within a couple of months. Most of the ones that fall apart are the Teflon pans. I know I cannot be the only one that is terrified about what is hiding in the Teflon that is possibly flaking into the food I am cooking. This is why I was so excited to have the chance to review the Ozeri 8″ Green Earth Textured Ceramic Non-Stick Frying Pan.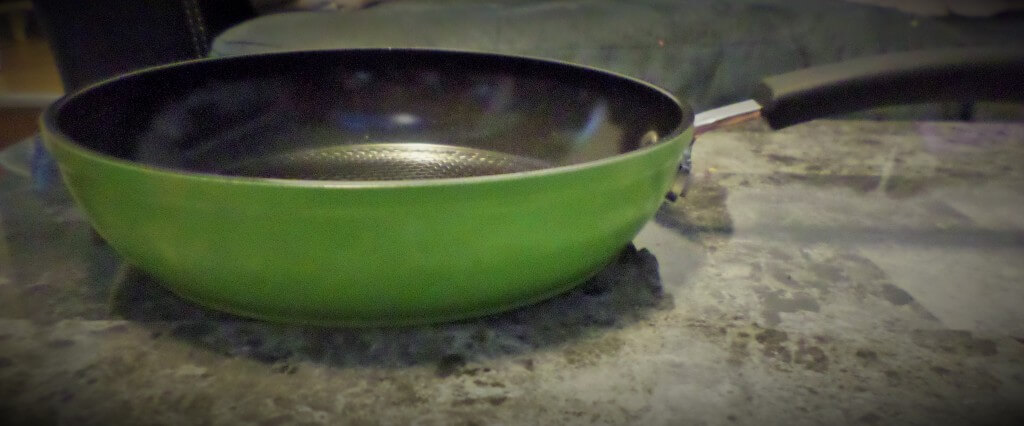 So what makes this pan so much better than your typical non-stick pan? This pan is made with GREBLON, which is an ulta-safe ceramic coating from Germany which is PTFE and PFOA free. It is also scratch resistant which is easy to clean and gives you piece of mind that you are not eating part of your pan after cooking. The textured surface delivers enhanced heat distributions and offers superior non-stick performance without releasing harmful fumes or toxins.
Not only does this pan make me feel safe about cooking on it, but it works great! The non-stick is absolutely amazing! Food slides off quick and easy which makes cleaning the pan a breeze. Even brand new, the previous pans I have owned were not as slick as this pan. My Ozeri pan still look and works like it is brand new! Once you have one, you will be addicted to its amazing quality. I plan on replacing all my pans with Ozeri pans because they just can't be beat.
For this review I decided to make what I believe to be one of the harder things to make on a pan without it sticking, an omelet. I couldn't believe that none of the egg stuck to the pan. I didn't have to clean the pan in between omelets and afterwards cleaning only took a minute of my time. Here is my wonderful creation on this pan: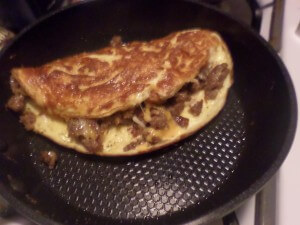 If you are looking for a safe non-stick pan than this is the pan for you! You can find this and other great Ozeri products on their website here, or on their Amazon page here.
**Disclaimer** Star Focal received samples of the above product in order to facilitate a review. However, we were in no way paid, or obligated to give a positive review, or a review at all for this company. If you would like to read my full disclaimer for reviews you can find it here.