In our crazy house, we use a lot of soap. With two toddlers and two pets, there is always something that is making us wash our hands and I hate having soap that doesn't leave you feeling like your hands are clean. We have gone through so many different soaps that promise to clean and refresh your hands only to find out that they either don't work, or smell horrible. I was so excited to get the chance to test out the new Dial Deep Cleansing Hand Soap!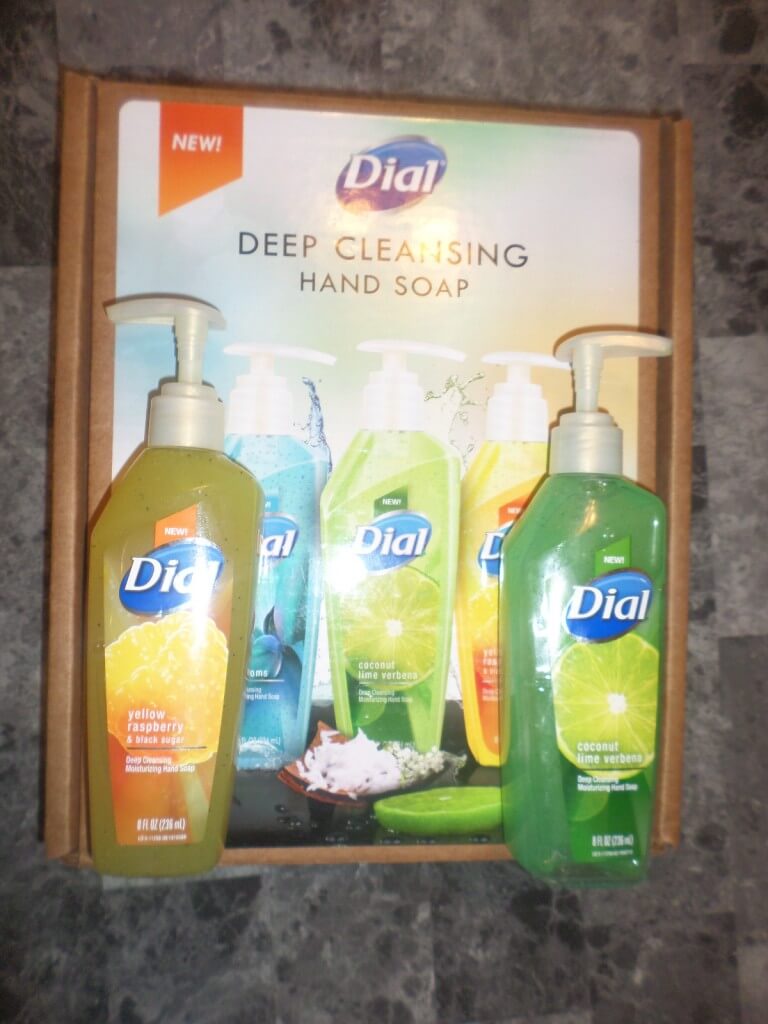 The Dial Deep Cleansing Hand Soap comes in new vibrant scents and has a gentle micro-scrubber formula that smooths and moisturizes skin! What more could you ask for?
This soap comes in three great scents including Yellow Raspberry and Black Sugar, Water Blossoms and Coconut Lime Verbena. Yellow Raspberry and Black Sugar refreshes your senses with a tart and rich sweetness. Water Blossoms invigorates with a crisp floral scent inspired by aquatic botanicals. And the Coconut Lime Verbena brightens your day with juicy and tangy citrus. I was able to test out the Yellow Raspberry and Back Sugar and the Coconut Lime.
I love these soaps! They moisturize you skin while the micro-scrubbers leave your skin feeling clean and refreshed. My daughter is obsessed with the Coconut Lime Verbena and I am glad to know that these soaps are not too harsh for her sensitive skin. She loves the felling of the micro-scrubbers just like her mommy!
You can find these and other great Dial soaps on their website here, or in a store near you!
Enter below for you chance to win a coupon to try out the new Dial soap for free!