I have a serious problem tossing and turning at night. Whether I just had a bad day, or I just can't get comfortable, I hate not being able to get enough sleep. Sometimes it can take hours for me to go to sleep and the whole time I stress about it. When I heard about Savvy Sleepers I knew I had to have one and I could not wait to try one out!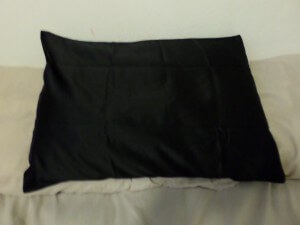 So what is Savvy Sleepers? They sell extremely comfortable satin pillow cases. At first I thought that there was no way that a different pillow case could not only help me sleep, but that it could protects skin from wrinkles and keep your hair smooth. For some reason that concept had just not gotten through my head. When I got my new pillow case I could see how it could be more comfortable than my boring cotton case.
The first night I used Savvy Sleepers I could not believe how much more comfortable my pillow was! My husband had just bought new pillows and I was very upset with how stiff they seemed to be. I almost had him take them back because of how horrible they were! They were making my neck hurt and made my insomnia even worse. When I put the new pillow case on the pillow just felt so much softer and I fell asleep quicker than I have in months.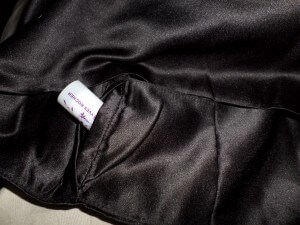 Not only are these pillow cases amazingly soft, but they also have a small pocket on the end to keep things like mints or chapstick. It's great for those things that you use before bed or when you wake up that you don't want to get up to get. The way the pocket is folded is great because whatever you put inside won't be lost in you bed.
How does Savvy Sleepers help with hair and skin? They are made with 100% pure polyester satin and prevent your hair from friction and don't tug at your skin while you sleep. Savvy Sleepers makes sure to pick the best fabric so that you get the highest quality too! The case I received has not gotten a snag or tear since I have been using it and does not look like it will any time soon!
You can find Savvy Sleepers on their website here.