We're back with more great products from Yves Rocher! This time we are sharing some awesome makeup products with you guys! So here we go!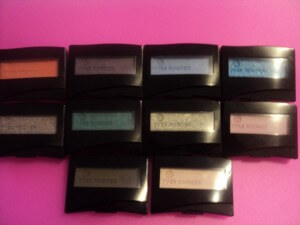 We will start with the Single Eyeshadow Intense Color. Here are the colors that I received:
Orange Flash Mat
Figue
Bleu Azur
Bleu Scintillant
Taupe Rose
Vert Paon
Etain Scintillant
Rose Poivre
Peche
Gris Fume Mat
I loved all of the colors I was sent. The oranges and browns will be great for the fall and of course I love pinks, purples and grays so these will be used quite a bit. I love how pigmented they are and how well they stay on. As you can tell they come in matte, satin, and sparkle finishes and they all look amazing!
About Vertigo Volume Lash Curler Effect Mascara
Discover the first brush with a reservoir® for maximum volume after the first application! The Volume Vertige Lash Curler Effect Mascara's reservoir brush© maximizes and intensifies the volume of your lashes. Enriched with Elemi Gum, a fixing botanical extract, this formula leaves the lashes naturally and perfectly curved for up to 12 hours!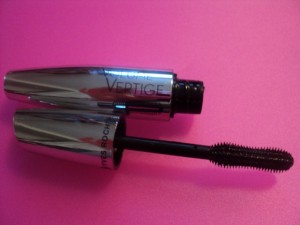 What I thought
I really loved this mascara. I am very picky about mascara and I love that this curls automatically without having to use a tool that pulls and bends your lashes. It stays on for a long time and makes my lashes look great! I love that it doesn't clump or irritate my eyes! I can't stand mascara that clumps because I always end up pulling at my lashes all night!
You can find these and other great Yves Rocher products on their website here.
**Disclaimer** Star Focal received samples of the above product in order to facilitate a review. However, we were in no way paid, or obligated to give a positive review, or a review at all for this company. If you would like to read my full disclaimer for reviews you can find it here.