When we first started this blog, we did a review for Skoy Cloth. We decided to bring them back for a second review and to check out their new Skoy scrub cloths.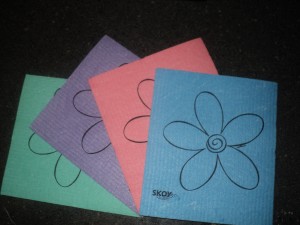 Each Skoy Cloth is 100% Biodegradable and Natural. One Skoy cloth can replace up to 15 paper towel rolls! They come in a variety of colors so they will fit in any kitchen! I love Skoy cloths because they are extremely absorbent and can be reused and washed in you dishwasher or washer/dryer. They last a long time and can clean just about any mess. We use them to wash our dishes, clean up the messes from the girls, clean the bathroom and so much more!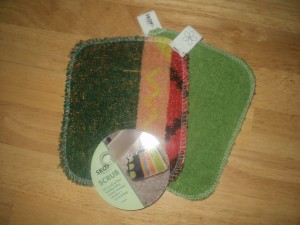 We also got to try out their Scrub Cloths. I was really excited to try these because I hate using sponges to try to clean pots and pans. I love that I can use these and just throw them in the washer when I am done instead of trying to clean them off and getting upset because I don't want to use the sponge again. I am very glad that Skoy came out with these, because I would still buy sponges to be able to use the scrubbing side, but with these I can just continue to use Skoy products. I do wish that they had a double sided Skoy cloth with a scrubber on one side, so hopefully I will get lucky and they will come out with one!
I highly recommend Skoy cloth to anyone looking for an easy way to save money and the environment at the same time! You can find them on their website here.
**Disclaimer** Star Focal received samples of the above product in order to facilitate a review. However, we were in no way paid, or obligated to give a positive review, or a review at all for this company. If you would like to read my full disclaimer for reviews you can find it here.