We are always looking for that miracle weight loss secret that will make us lose weight immediately. Of course this miracle formula doesn't exist, but if you know of something let me know! However, we do have products that will help us lose weight fast without losing it too quickly. I was very excited to try out Omni Herbals Pharmacist Weight Loss Formula.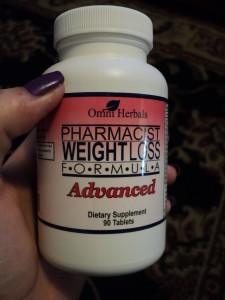 Like I said, this product is not a miracle, but it is magic! you take 1 tablet 15-30 minutes before you eat and it helps boost your metabolism and helps keep the fat from your foods from sticking. If taken properly, it will not only help you keep the weight off, but will aid in losing weight as well.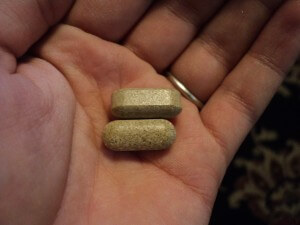 This supplement is packed full of important vitamins that help your body work the way it is supposed to. It boosts metabolism, increases energy, Promotes suppression and control of appetite, maximizes diet and excersize results, provides thermogenic effects for increased ft
burning, detoxifies your body, reduces the amount of fat and excess fluids in your system, and blocks carbohydrates.
Another great thing about this product is that it is 100% natural and is even safe for individuals with high blood pressure or diabetes. It helps regulate insulin and sugar levels instead of spiking them. It also doesn't contain stimulates so you don't get the shakes or jitters that you get with other weight loss pills.
After taking this for a couple weeks I would say that it is a great product for those looking for a little help losing weight. It works great and also makes you feel great! Be sure to check them out on their website
here
.
I received one or more of the products mentioned above for free using Tomoson.com. Regardless, I only recommend products or services I use personally and believe will be good for my readers.