I love having a good foundation, but I hate having to have multiple foundations for when I want a different look. Even though my favorite would have to be a liquid, I still love having a powder for days that I want something light. I was recently introduced to the new Laura Mercier Smooth Finish Foundation Powder and it is my new favorite foundation!
This new foundation is not only a great powder, but if you add water to the puff applicator it turns into a liquid! It is an oil-free formula that is long wearing and is waterproof! I put it on in the morning for a conference and it lasted until we got home that night. I couldn't believe how long it lasted, or how well it covered!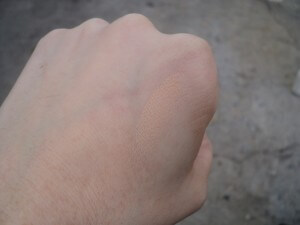 Using it as a powder does not give you as much coverage as it does when used as a liquid, but either way it is light and creamy all day! I cannot believe how soft and silky it feels! You can tell immediately that it will feel great on your skin! I have wearing makeup that I can feel all day because I end up touching it and messing it all up. So light weight foundations are a must for me. Not only that but I must have something that won't further break out my skin or cause any extra oil production. It is very hard to find anything that covers well but doesn't make the problems I am trying to cover worse.
Another great thing about this makeup is that it comes in 20 different shades. I have very light skin and my skin does not do so well with any foundation that has too much orange in it. I swear that their is too much orange foundation out there! Of course with Laura Mercier I am never let down with the quality or the shades of colors. They are always right on target!
Also, check out my vlog about the Becca Cosmetics One Perfecting brush while using this foundation!
You can find this and other amazing Laura Mercier products on their website here.
**Disclaimer** Star Focal received samples of the above product in order to facilitate a review. However, we were in no way paid, or obligated to give a positive review, or a review at all for this company. If you would like to read my full disclaimer for reviews you can find it here.