I know it has been a couple weeks since we went to the iFabbo conference in San Francisco, but I figure it is finally time to share with you what we got in our goody bag! We got a whole bunch of amazing products to share with you and I can't wait to start! So here is what was included in the bag!
PRAI Beauty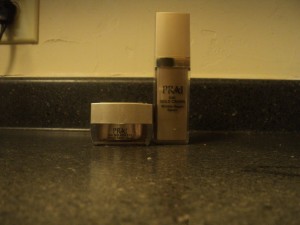 We got some products from PRAI's 24k collection. These products are for wrinkles, fine lines and many other skin problems. Of course this is not something I would normally need, so I gave it to my mom and she LOVES it. She said that it was the best skin cream she has ever used and will buy more when she runs out!
Dermalogica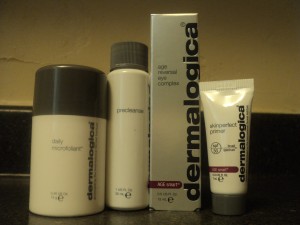 I am in love with Dermalogica Products! I got some samples in my bag and I have been using them constantly. They truly are a great company and I hope to get more products from them in the future!
DermOrganic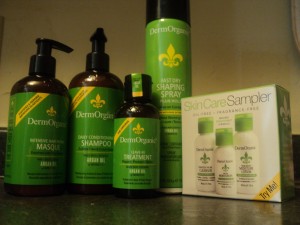 I think that these are one of my favorite sets out of the gift bag. They smell great, they work great, and they are just plain amazing. I definitely recommend trying out DermOrganic products!
NYX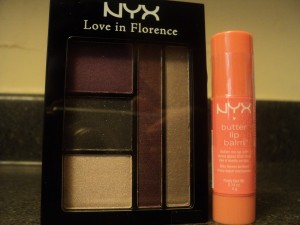 You guys know that I love my NYX products. I absolutely love this palette and the lip balm is amazing! I will always be a fan of NYX!
Makeup Geek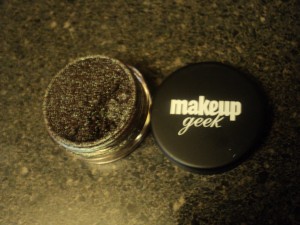 Yay! My first ever Makeup Geek product! I am in love with this color and have used it multiple times since I got it. I even swatched it for you guys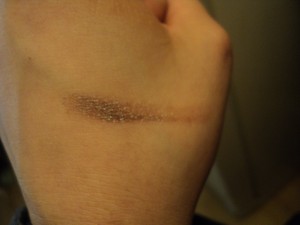 ELLISFAAS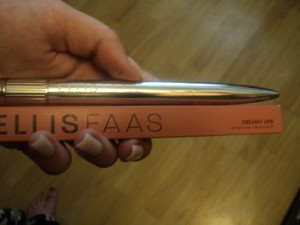 This is definitely an interesting one. It is a lip gloss (you can kind of see the color on my hand below), that is pretty great! It's not sticky and does put some very pretty color on my lips.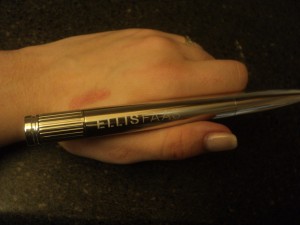 Susan Posnick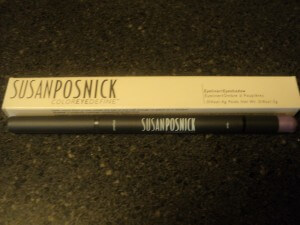 This is another one of my favorites out of the group. One end is a beautiful purple eyeliner and the other is a light purple eye shadow wand.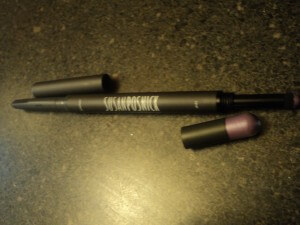 Lashem and NaiLUV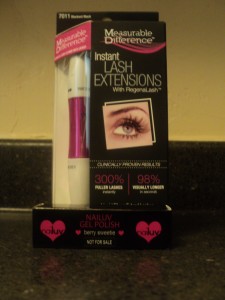 I have tried some products from Lashem before but I LOVE this mascara. It really does make a huge difference in my lashes and it is now my go-to mascara. I have yet to use the gel polish, but from what I have heard, it is wonderful. The color is gorgeous!
Lilly Brush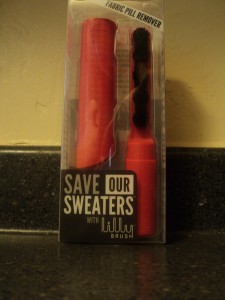 This is the Fabric Pill Remover from Lilly Brush. I have tried to use it a few times and it seems to work pretty well. I will have to put it to the test this winter though!
Beautisol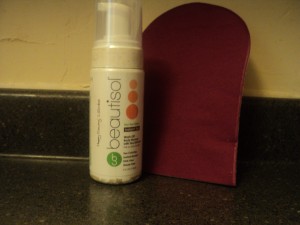 This is a wonderful self tanner. I might test it out soon, but I am afraid of using self tanners! I have heard great things about this company though!
Becca Cosmetics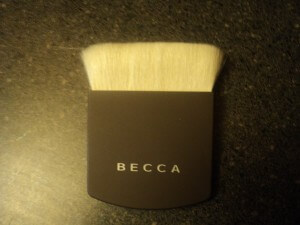 One of the best products in the bag was the One Perfecting brush from Becca Cosmetics! It is really great and can be used for so much! Hurray for getting rid of unnecessary brushes!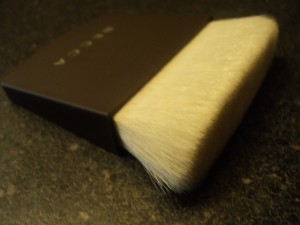 Of course we had to do a video of us using the brush, so here is out vlog about Becca Cosmetics!
Thanks for reading! Be sure to check out some of these awesome sponsors!!