As some of you know, I lost all my eyelashes when I was pregnant with my oldest daughter. Some of them have grown back, but I still don't feel like myself without my long eyelashes! I don't wear them all the time, but when I go out I love to wear false eyelashes to feel like my old self! I have tried many different brands and so far only one has not only made it easy for me to wear them but they actually stay on and don't bother me all day. I was so excited when I got the news that I was getting to complete another Eylure review!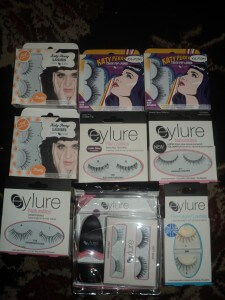 Eylure has something for everyone, which I love. I for the most part don't do well with big bulky lashes so I asked for some of their more natural looking lashes and of course I had to have the KA-POW lashes from Katy Perry because I love her and purple. I was also sent a little starter kit which was a life saver!
First I will start with the kit. This kit is awesome because it comes with everything you need as a beginner to get the lashes on easily. I have a hard time getting the lashes on straight so this really helped. It comes with corner lashes so that you get the hang of it and regular lashes. I love the applicator tool and will use it forever!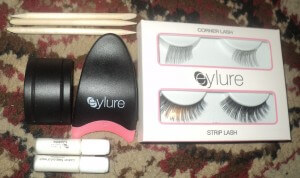 Next is a set of lashes from their Naturalites Collection.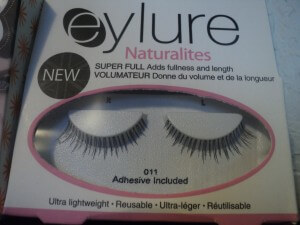 I love these because they don't look overly fake. You can tell they are not real if you look closely, but I got tons of compliments about how long my lashes were while wearing them which was really nice.
Next is my favorite of all the lashes, Katy Perry KA-POW lashes.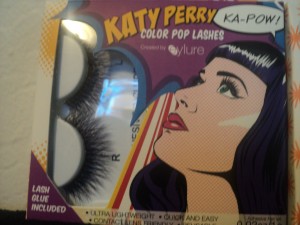 I love these because unlike other brands with colored lashes, Eylure hid the purple lashes in between layers of black lashes. So you still get some color that makes your eyes pop, but not so much that people think you are nuts!
I love that Eylure lashes will last a whole day without starting to peel off! I don't want to spend time adding something to my eyes that will drive me nuts all day and night. They have different styles for everyone so you can find just the right amount of lash for you!
Be sure to check out all of Eylures false lashes on their website here.
**Disclaimer** Star Focal received samples of the above product in order to facilitate a review. However, we were in no way paid, or obligated to give a positive review, or a review at all for this company. If you would like to read my full disclaimer for reviews you can find it here.