I swear that I can never have enough energy. Lately it feels like I am always tired and that I never get enough done. Sure, I drink the occasional energy drink, but I always feel bad later on. Whether it be because of the headaches I always get from them, or just how much junk is in them. Coffee sometimes help, but after so many cups I am back to square one with the energy drinks. Too much sugar and not enough benefits. Of course I still love my coffee and my energy drinks, but I am always on the lookout for a new way to get that energy without all the sugar. Recently, I was told about a new drink called HYDRIVE Energy Water. I was so excited about being able to review HYDRIVE that I could not wait for them to get here.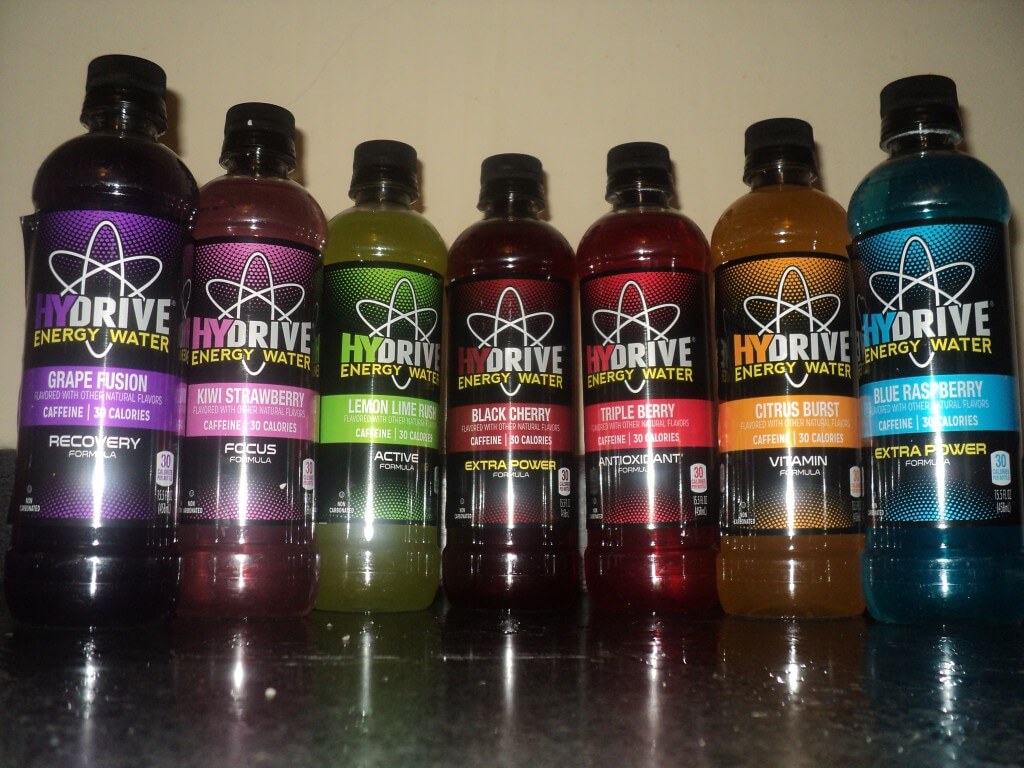 These drinks are great because not only do they not have as much sugar, but they are only 30 calories each! They have 7 great flavors including: Lemon Lime Rush, Citrus Burst, Black Cherry, Blue Raspberry, Triple Berry, Kiwi Strawberry and Grape Fusion. Some of the flavors weren't amazing, but I definitely have some favorites that I will be buying more of. I think my absolute favorite was the Citrus Burst! It reminded me of my Orange AMP energy drink, just without the carbonation. I thought it was great! My second favorite was the Lemon Lime Rush. It reminded me somewhat of a Lemon Lime Gatorade, not exactly but close enough to make me think of it. Overall we loved them and drank them all pretty quickly.
I was very surprised with how much energy these drinks gave me. After drinking them I didn't need to have extra coffee or an energy drink. I was perfectly content with just drinking one bottle. These probably wont completely replace my energy drinks or coffee, but I do like that they are a great substitute and I will definitely be buying them in the future!
You can find HYDRIVE on their website here.
**Disclaimer** Star Focal received samples of the above product in order to facilitate a review. However, we were in no way paid, or obligated to give a positive review, or a review at all for this company. If you would like to read my full disclaimer for reviews you can find it here.