We are so excited that we are back with another Batiste Review! In case you missed out last review, Batiste is basically a powder in spray form that attracts the oil and dirt in your hair and helps take it out. The main reason you would want to use this kind of product is so that you don't have to "wash" your hair as often. While you want to keep your hair clean, soaps can often strip your hair of it's natural oil and further dry out your hair.
Since the last time I reviewed this product I decided to go out and buy some. I got a product that was similar in price to Batiste but it was no where near this quality! The other product left my hair and scalp feeling dry and itchy, while this product seems to improve my hair. Not only is the quality itself that much better, but Batiste also comes in different scents! I get migraines pretty easily and strong scented hair products seem to trigger them. I was very surprised at how great Batiste smells!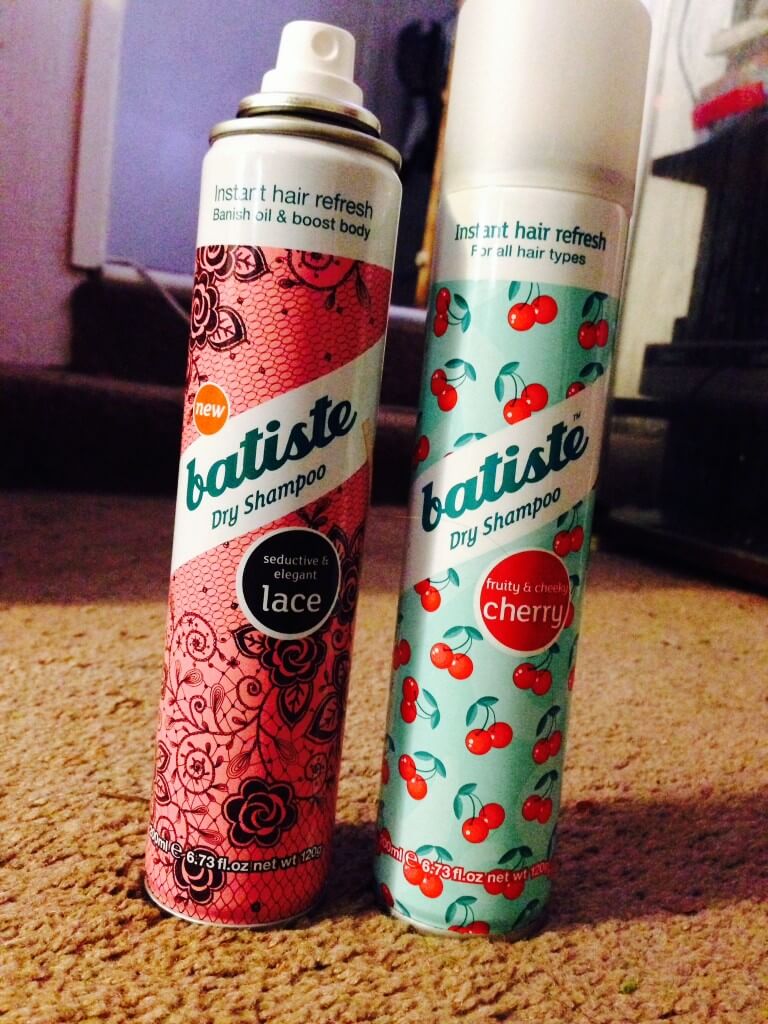 I love the spray cans they come in! They always have the cutest designs and I'm proud to show them off. I hate using products that have plain packaging just because I like having lots of color! But I'm sure you guys already noticed that!
Of course if you try another dry shampoo product you will get results, but they end up weighing your hair down and some even leave a strange film behind. As a mommy of two toddlers, sometimes it is just too hard to take the extra time to wash my hair and my hair gets greasy really quickly especially after chasing the girls around. It is so nice to still have great hair without having to rewash and re-straighten my hair!
If you have really oily roots, or if you just want healthier hair you should check out Batiste! Their products are great and they really are a life saver for your hair! You can find them on their website here.
**Disclaimer** I was in no way paid, or obligated to give a positive review, or a review at all for this company. If you would like to read my full disclaimer for reviews you can find it here.