It's not often that we can say we love both a product and the company it comes from. Sure we like the company, but most of the time its the product that keeps us coming back. For this next company, both the company and the product will keep me coming back for a very long time.
Why do I love Duke Cannon Supply Co. so much? Duke Cannon offers men the chance to have soap that is meant just for them, because why would a man need soap like a woman? When I first went to their website I stayed there for at least an hour just looking at all the different funny sayings, and all the information they had. One thing that really stood out to me was that Duke Cannon Soap is modeled after the same soap used by Gls during the Korean war. It is shaped like a brick, is 3x the size of regular soap, and has steel cut grains so that you won't be dropping the soap any time soon.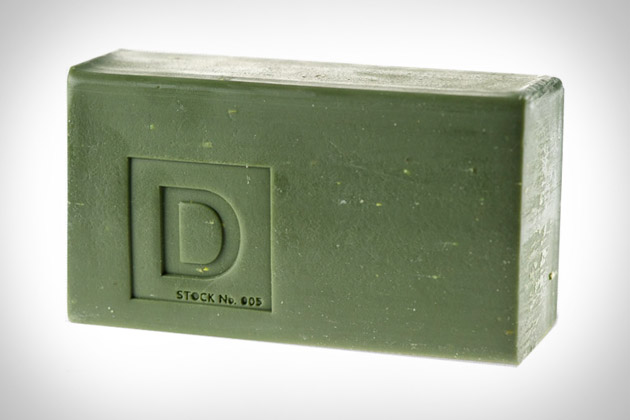 Another thing that really caught my eye, and made me want it that much more was that this soap is made in the same plant that was the leading supplier of soap for the military for over 20 years. So if your man is in the military, or even just a man that likes manly things this would be a great thing to buy for them. Sure men don't normally brag about what kid of soap they are using, but if they did this would be the soap to brag about.
I'm sure you are wondering if this soap lives up to its claims of curing "Mangina"? Okay, stop laughing because this soap is in no way girly, and it smells like a man in a box. I loved the scent so much that my husband caught me just sitting there sniffing it a couple times. Sure Axe smells good, but it does not smell this good, and as much as we both love it, we both love our bars of soap more. So I would say that this definitely will help cure any fear of having "Mangina."
While this soap is surprisingly big, it is very light weight. While I'm sure some of you would love to lift weights in the bathroom, the last thing any of us want is for you to drop a bar of soap that literally weighs the same as a brick onto your foot. If you think this soap is too small, you can always cut it down to size, or even just wait for it to shrink.
Want another great reason to buy Duke Cannon soap? Duke Cannon donates a portion of their sales to military charities like
Honor Flight
. Still not good enough? They also have a
rewards program
for those of you that need extra soap! You can save your UPCS to get some cool manly things, like a 1985 Topps Baseball Card,some screws, or if you save enough you can even get a Weber Grill.
If you want to be entertained, or if you want to buy some
awesome man soap
you should check out Duke Cannon's website
here
.
Want to win your own bar of Duke Cannon soap? Enter my giveaway below.
**Disclaimer** I was in no way paid, or obligated to give a positive review, or a review at all for this company. If you would like to read my full disclaimer for reviews you can find it
here
.